The First Step To Brand Trust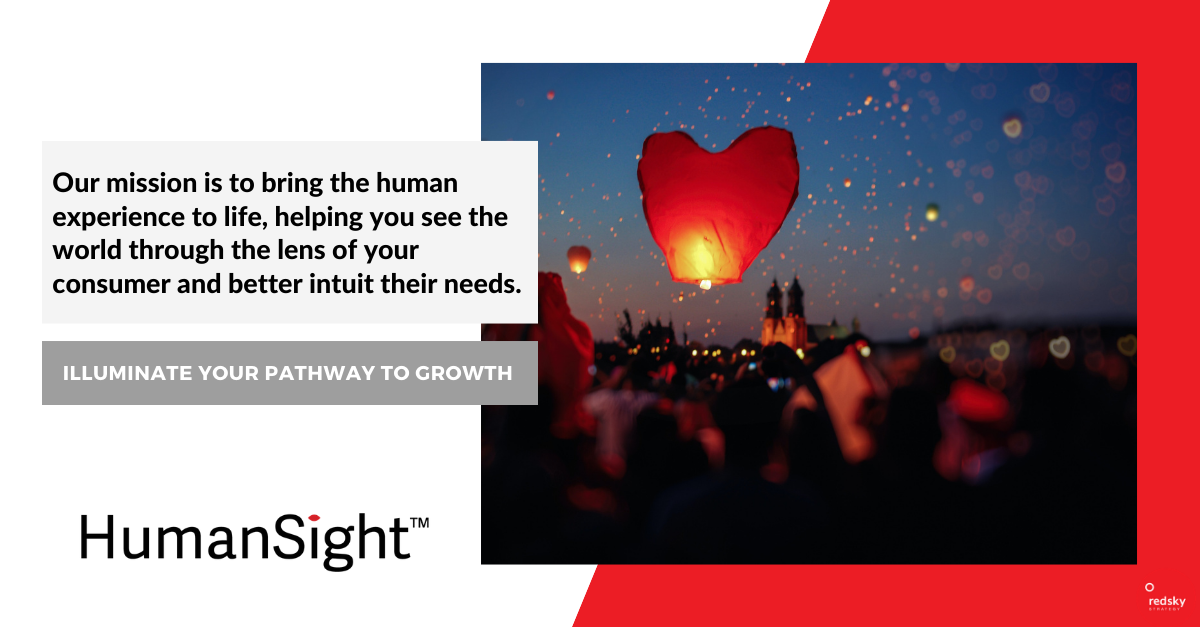 A "trusting relationship" was recently rated by CMOs as the highest priority among customers[1] – above product quality, price, service or innovation. Yet, in this age of digital empowerment, when it's easier than ever to reach our consumers and customers, they are feeling more emotionally disconnected than ever. This has been exacerbated by the global pandemic; with the lack of in-person experiences creating a greater demand for more human interactions online. And while the focus on marketing analytics has given us a greater understanding of "what" is working, it isn't delivering on the "why" or the pathway to trust. As self-professed nerds and people watchers, we have made it our mission to bridge the "why" and the "what". We call it HumanSight™.
HumanSight™ is our unique way of bringing the human experience to life, helping you see the world through the lens of your consumer or customer (even an internal customer) and better intuit their needs. Knowing how to resolve needs, provide moments of joy, or eliminate moments of frustration will help earn your target's trust and build a deeper relationship with them. It is the only way to deliver both actionable and meaningful implications from data.
Our mission to deliver a more human centric experience has driven us to create new methodologies – combining story-telling with quantitative positioning research, video reviews with concept screening, new product testing with micro influencers or bias busting quantitative research for sensitive categories, to name a few. All with the goal of finding TRUTH and inspiration.
The ability of HumanSight™ to bring about a more vivid understanding of the targets' motivations and influences can lead to a MULTIPLIER effect, as teams and suppliers become hyper focused on the strategies and tactics that have a real visceral effect, building the TRUST pathway for your target, and ultimately driving GROWTH for the brand and for the company.
We invite you to read our monthly newsletter, and hopefully our stories of HumanSight™ will inspire you to do something different today; read an online consumer review, call a customer or think more creatively about a challenge you're facing. And of course, we would love to connect personally with you. Please reach out to see how HumanSight™ can help illuminate your pathway to growth.
[1] CMO Survey, Duke University's Fuqua School of Business, Christine Moorman, June 2020 Survey